We want to be your go-to delivery restaurant.
Sushiōki® is one of Durham, North Carolina's best sushi restaurants, and we offer delivery to eliminate the hassle it can be not only to figure out what to eat during the day or in the evening, but also to go out and get it. We're happy to be the solution when you want to enjoy great food and convenience from a delivery restaurant.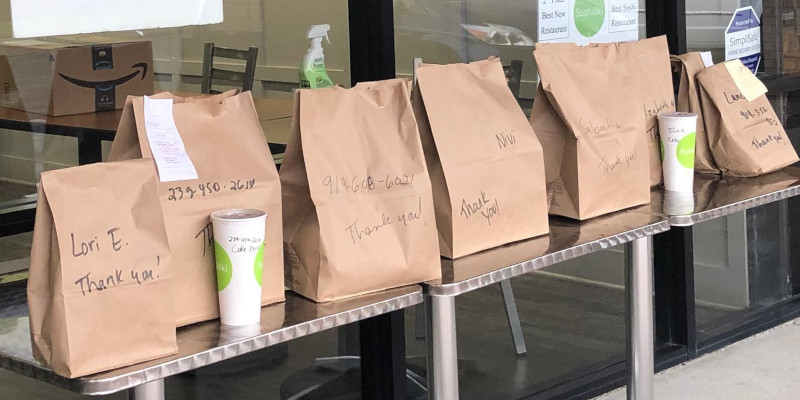 Our delivery restaurant's specialty is sushi burritos, sushi rolls that are twice as large and full of delicious ingredients. We have sushi burritos with raw fish, like salmon and tuna, as well as chicken, beef, shrimp, or crab. We use only fresh proteins and vegetables. We also offer gluten-free or vegan burritos if you have dietary restrictions or preferences.
Not in the mood for a sushi burrito? Try one of our poke bowls instead, with white or brown sushi rice, lettuce, and a variety of toppings. Pair your meal with delicious extras like our Asian cucumber salad, bulgogi wonton nachos, crab Rangoons, Philadelphia egg rolls, pork rinds, or rice chips.
Contact us to order food from our delivery restaurant now!
---
At Sushiōki®, our delivery restaurant serves those in Durham and Research Triangle Park, North Carolina.