We serve sushi with a purpose.
Our team at Sushiōki® is dedicated to serving delicious food to our customers in Durham, North Carolina and the surrounding RTP area.  Our specialty is sushi burritos – double the size of a standard sushi roll, double the fun and twice as tasty – full of fresh ingredients and robust flavors. Seeking gluten-free or vegan options? We've got you taken care of!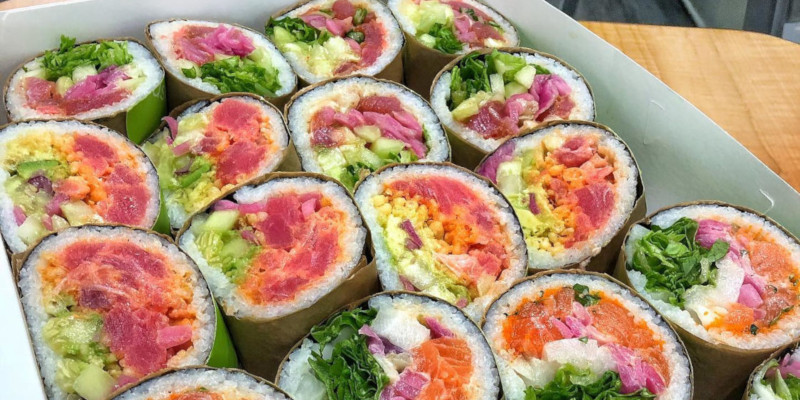 Whether you love traditional sushi flavors or an Asian fusion approach with popular Korean ingredients, we have something for you, including Hawaiian poke bowls with rice, lettuce, and lots of toppings.
You will enjoy a pleasant dining experience at our restaurant, where our friendly staff will get to know you and greet you by name. We've cultivated relationships with our guests over the years and strive to continue offering the level of personal attention our guests have come to expect from us. Check out our Google reviews.
Looking to enjoy our great food elsewhere? You can! Just turn to us for catering, delivery, or takeout.
While we love good food, we also care deeply about people, which is why we serve food with a purpose. We're proud to partner with organizations like World Relief to hire refugees in need of employment. With us, local refugees can enjoy a positive work environment, as well as the dignity, respect, and living wages they deserve.
To learn more about Sushioki®, contact us today.